ALLAMAKEE-CLAYTON ELECTRIC COOPERATIVE OFFERS LINKS TO RESOURCES TO HELP BUSINESS OWNERS
Small businesses are at the heart of local communities. There are numerous resources available to help businesses. Along with helping businesses, economic development in the state of Iowa also focuses on workforce, childcare, and housing.
"We value the role our local businesses play in supporting our communities. Like cooperatives, business owners and their employees are our neighbors and we want to help provide resources for them," said Brenda Hackman, ACEC's manager of economic development and community relations. 
---
Contact us for more information about:
USDA Rural Development Loan Programs

Allamakee-Clayton Electric Cooperative Economic Development Loan Program
Funding for energy projects:
There may be funding available for renewable energy or energy efficiency projects through USDA Rural Development.

There is also an opportunity for dairy producers to purchase more energy-efficient equipment through the NRCS Environmental Quality Incentives Program (EQIP). For more information contact your local NRCS office or talk with Ryan Wagner at (888)788-1551. Along with directing you to the appropriate USDA representatives, Ryan can assist you by completing the required energy efficiency audit on your proposed project.
---
Looking for local support to help you with your questions?  A joint partnership has been established between Northeast Iowa Community College, Greater Dubuque Development Corporation, the Small Business Development Center, and the East Central Iowa Intergovernmental Association to help business owners, nonprofits and self-proprietors.  Business owners may call 563-588-3350 from 8:30 a.m. – 4 p.m., Monday through Friday, or email sbhelpline@nicc.edu
To increase communication to businesses, please email me or call me with your contact information so I can email you additional resources, as they arise.
Thank you,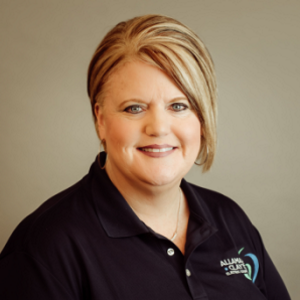 Brenda Hackman
Manager, Economic Development and Community Relations
bhackman@acrec.coop
563-412-8098